talking helps you feel supported and understood
"Helen's supervision is well-rounded and I feel supported and looked after even through challenging practice. She recognises that 'the work' is nothing without the counsellor themselves being valued and nurtured."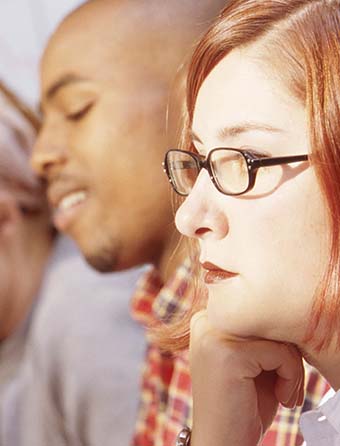 supervision
Supporting counsellors in their short and long-term work, my supervisory range spans issues from relationships, bereavement, trauma, life changes and personal growth, hospice counselling and from teenagers to adults of all ages.
I have supervised trainee counsellors, accredited and experienced practitioners, M.A. students and tutors of counselling, as well as supervising for the voluntary sector, business and the helping professions. My work also includes roles as a trainer in counselling, and creating and managing counselling services.
Email supervision@zamancounselling.co.uk
SUPERVISION QUALIFICATIONS
2009 BACP Senior Accredited Supervisor of Individuals and Groups
2007 CASCADE Diploma in Individual and Group Supervision
2000 CRUSE Supervision Certificate
1998 Supervision, Theory and Practice Certificate, Centre for Counselling Training, Liverpool
I have worked as a group supervisor to organisations such as Age UK, CRUSE Bereavement Care, Open Door Young People's Service, Rape Crisis and Emotional Support for Carers.
In supervision, my approach is the supervision alliance model (Inskipp and Proctor) within a person-centred framework. The model I use, addresses supervisory tasks, responsibilities and authority, holding the quality of the relationship to the fore. I begin from a stance of trust and confidence in supervisees, based on the core conditions. I also believe in receiving the whole person, body, mind and spirit.
I define the purpose of supervision as enabling the counsellor to give their best possible service to clients and see my role as challenging as well as supporting – facilitating a dialogue with supervisees to give greater depth and breadth to their practice. I believe in holding professional and ethical guidelines within a frame of reference that acknowledges the supervisee's or the client's life situation, race, culture, gender, social values, beliefs and sexuality.
DIVERSITY
Celebrating my heritage as a mixed race White/Asian supervisor, I have a great interest in other cultures, as well as a tenderness and empathy for those who experience oppression. I worked as a director for the Black Women's Network within the Rape Crisis national body, researching the uptake of counselling services by black women; counselled young, black asylum seekers in English, French and with interpreters. I also worked as a visiting lecturer, teaching Year 3 undergraduates in Humanistic Counselling about racial diversity. I like to give space for supervisees' and clients' beliefs to be discussed in sessions, and encourage supervisees to consider diversity within their practice, raising awareness of LGBTQA+, ethnicity, race, class and culture.