talking helps you find your inner strength
"I didn't know what to expect but talking to Helen showed me that counselling can be hugely beneficial to anyone. She made it easy to be myself, and to learn about and be kind to myself."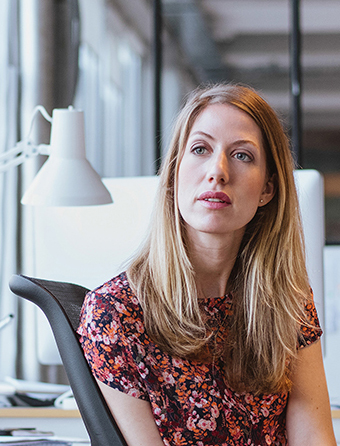 FAQs – counselling
How long does a session last?
Sessions are typically 50 minutes long.
What are the fees?
INTRODUCTORY SESSION FEE:   £25
In order to meet and establish if we are a good match to work together. At the end of this session you are free to decide whether you would like to continue or not.
COUNSELLING SESSION FEE:   £50 for individuals
Rates for organisations and EAPs £60
How do I make payment?
By bank transfer in advance, or cash on the day. When you book your introductory session, I'll let you know the details for transferring monies.
What if I am a student on a counselling course?
For students needing 40 hours or more of personal therapy I offer a reduced rate of £30.
What if have a policy with Aviva or Axa or BUPA?
I am a Registered Provider for both of these. You would first need to find your policy number and then get in touch with me. Usually, up to 6 sessions are funded initially, with the possibility of extending that, subject to their approval. Psychotherapists are required to complete additional work per session to meet the Provider requirements, and so these command higher fees than my standard rate. Please get in touch.
What if my son or daughter (aged 16 or over) wants to have counselling on my Aviva or BUPA insurance?
In a similar way to the answer above, whoever holds the policy would need to check the terms to see that your son or daughter is eligible to receive funded counselling. Once you have your policy details, please get in touch. Thereafter, your son or daughter is free to make contact with me directly and we can then arrange a first session.
How do I know that you are a professionally qualified counsellor?
I am a Registered and Senior Accredited member of the British Association for Counselling and Psychotherapy (BACP).
Registered members of BACP have been appropriately trained as counsellors, have regular supervision and undertake continuing professional development. We are also committed to working under the BACP's Ethical Framework for Good Practice in Counselling. You can check that I am registered by entering my registration number 009579 into the BACP's Register Search.
BACP Senior Accreditation is achieved by members who have been accredited for more than three years and gained further recognition of their extended experience and knowledge within their specialist area of work. Counsellors have to demonstrate that they meet a wide range of criteria which recognise high standards of knowledge, experience and development. The accreditation process involves not only demonstrating extensive experience working with clients but also written submissions on theory, philosopy and reflective practice.
Am I free to talk about what has been troubling me?
My first aim as your counsellor is to build a therapeutic relationship with you that has a strong foundation of warmth, empathy, and non-judgmental acceptance, learning to understand what it is like to be you, in your shoes, facing what is coming at you in life at this very moment. This ushers in a trusting and safe space that encourages you to talk about any issues that are causing worry to you.
How will I be able to tell if my therapy is working?
The nature of counselling means that each person's journey is unique and change can be noticed quickly or it may take a little longer. You may quickly begin to trust your own instincts and have a stronger inner sense of what is the right path for you.
FAQs – supervision
Do I need supervision?
Yes, all counsellors are required to have supervision every month in order to practice ethically: www.bacp.co.uk/supervision
How do I go about finding the right supervisor for me?
You can look at the BACP website: www.bacp.co.uk to find supervisors who advertise on there, or on Counselling Directory: www.counselling-directory.org.uk. It is helpful to find out about the level of training, experience and qualifications a supervisor has. You can often find this out by going to their dedicated website (if they have one) and by arranging an introductory session.
Do you offer introductory sessions?
Yes, I do, and I understand that it is completely natural to want to meet for an introductory session and discuss your hopes and wishes for supervision. Then we would have space for a couple of days to decide whether we both feel we are a good match to work together.
Email supervision@zamancounselling.co.uk
How long are supervision appointments?
Introductory sessions are 1 hour, and they are for discussing whether we are a good match for working together. Please get in touch if you would like to book an introductory session and I will send you details of aspects to consider before we meet, so as to be able to make the most of the meeting. At this appointment, you would not bring any client work to supervision – this would only happen once we had mutually decided that we wanted to work together.
What happens after we decide to work together?
If you are qualified, and this would be the only supervision you are receiving, you will need a minimum of 1.5 hours every month. If you are undergoing a particularly heavy workload or personal load, you may need more, which can be discussed at any point.
If you are qualified and working in different counselling settings where some supervision is offered, then you would need 1 hour a month, with the remainder of your supervision supplied elsewhere.
If you are a student, your university or college will stipulate how much you need, usually 1 to 1.5 hours every 2 weeks.
See my supervision page for more details.
What do supervision sessions cost?
INTRODUCTORY SUPERVISION FEE:   £25 for an hour
INDIVIDUAL SUPERVISION FEE:   £40 for 60 minutes,   £60 for 90 minutes
GROUP SUPERVISION FEE:   on application
ORGANISATION INVOICED SUPERVISION FEE:   £50 for 60 minutes,   £75 for 90 minutes
STUDENT INDIVIDUAL SUPERVISION FEE:   £35 for 60 minutes
STUDENT GROUP SUPERVISION FEE: If you are looking for supervision for placement hours and are self-funding, a way of reducing your costs is to share supervision in a group. Perhaps you have friends on your course who could join a group with you? Please get in touch to discuss this.
QUALIFIED COUNSELLOR GROUP SUPERVISION FEE: If you are a group of qualified counsellors, and want to explore the possibilities of working together, I would ask all of your prospective group members to meet me (£25 per person, per hour) and establish the size of group, and frequency of sessions, then the rate can be worked out.
How is payment made for supervision?
If you are paying for your supervision, please pay by bank transfer in advance, or cash on the day. I will give details before we meet. If your organization is paying, then I would invoice them at the beginning of the month, and I would need you to pass on the details of who to send the invoice to, a contact email address and phone number.
further information
As a SENIOR ACCREDITED SUPERVISOR OF GROUPS I have many years experience offering different kinds of supervision. I have space to accommodate a small Case Discussion Group of up to three counsellors. If larger group work is required, I will locate an alternative suitable venue.
As a SENIOR ACCREDITED SUPERVISOR OF INDIVIDUALS, again, I offer different formats for supervision: regular monthly supervision, locum supervision if your own supervisor is away on an extended holiday or leave.
I offer supervision to OTHER PROFESSIONS too such as social workers, nurses and the emergency services.